Not only is our selection of seafood unparalleled, but it could not be easier for customers to get their hands on. We pride ourselves in providing our customers with the freshest fish 24-48 hours out of the water - from your local waters, your local fishermen, your local catch.
- Saturday mornings from 8am – 10am - dockside pick-up is available for local Ventura, CA customers at the Ventura Harbor Dockside Market.On-line pre-orders highly recommended. Our inventory is updated as fish are caught - you'll never have to wonder how long it's been in the freezer.
- We have our retail storefront that is also open when we have a fresh catch coming in. Please get on out notification list so you can be in the loop on our hours of opening. They will change weekly depending on weather and catch.
- For those of you that would prefer doorstep delivery, we have partnered with Grubhub to deliver fresh fish right right from the dock! **Please note pricing on Grubhub reflects the cost for delivery charges, fee's, etc...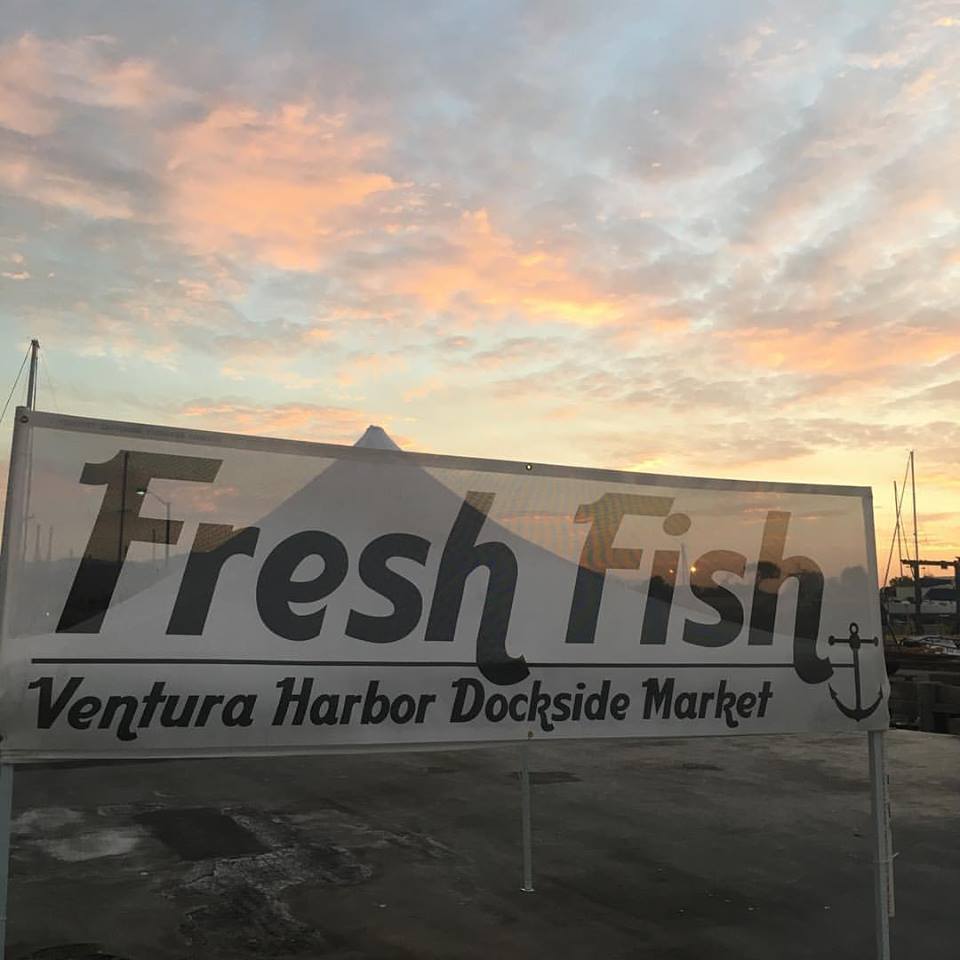 Ventura Harbor Dockside Market
Every Saturday morning between 8am - 10am we provide fresh caught seafood. Our goal is to provide our customers with the freshest seafood caught within 24 to 48 hours of the market
While pre-orders are not necessary, it's highly encouraged giving us an idea of how much is wanted. Also, the lines get long and often times we sell out before every customer has had a chance to pick their catch.
Ventura Harbor
Saturdays 8-10am
1449 Spinnaker Dr. Suite "F"
Ventura, CA 93001
Were located on the Fishermans pier.